On Monday night, fans of the Vancouver Canucks were able to recognise a former player sitting in the front row of the WWERaw event.
There he is, Bruce. There he is.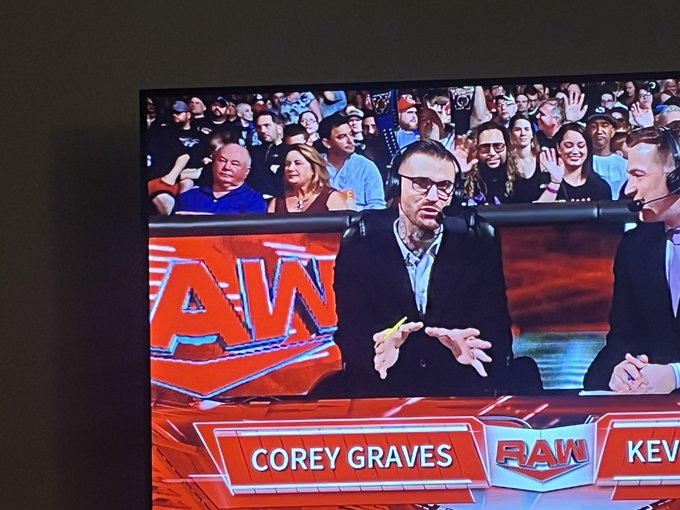 Source;Twitter
Boudreau, a former coach for the Canucks who is also a huge fan of professional wrestling, did not simply accompany his wife Crystal to the WWE event that took place close to their home in Hershey, Pennsylvania. He was given the opportunity to appear on camera alongside professional wrestlers Kevin Owens and Sami Zayn.
Boudreau was able to put his acting skills to the test thanks to this occasion, which may have been the first time he has done so since his participation in the film Slap Shot in 1977. During the skit, the coach, who is 68 years old, gave the wrestlers a type of pep talk in which he told them, "Teams love each other, teams don't smack each other."
The fact that Boudreau, who has stated in the past that Owens is his favourite wrestler, was able to meet him must have been an exciting experience for him.
Owens and Boudreau have previously crossed paths on draught day in Montreal during the previous summer. This was revealed during an interview with Jackie Redmond on NHL Network, and it seems that she was also the one responsible for arranging this encounter.
"Many thanks to Jackie Redmond for coordinating everything!" Crystal Boudreau mentioned it on her Twitter account. "You are far and away the best!"